About Me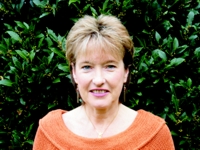 From my very first moments here on earth I seemed to be searching for a true sense of belonging that would fill the abyss of loneliness and separation I experienced. It felt like an arduous task and very strange being human. My soul was longing to belong, calling me to awaken and experience an ancient and eternal connection, encouraging the invisible to become visible, and uniting this human experience with that of the divine.
Since serious asthma in early childhood, which took me on various journeys, I have discovered it to be a blessed gift which directed me to explore the world within, to know that I am something so much more than this body and to sink deeper into the mystery of soul, my greatest friend.
Being born into a farming family where I spent my childhood walking and working the earth allowed me to develop a deep spiritual connection that honours the cycle of birth, growth, death, decay and regeneration. At 11 years of age I went to a boarding school run by nuns, which I found a desperately lonely and solitary experience, the gifts of which I only realised many years later. The solitude taught me how to be still, and stillness is a great companion.
I am happiest when meditating, swimming, being in the landscape, spending precious time with family and friends, reading and participating in creative group situations.
I am a Certified Soul Midwife and have trained in various forms of healing including Shamanism, Reiki Seichem, counselling, massage, visualisation and sound healing. I feel I have spent my life preparing for this work in the field of death and dying which I find very natural and which I believe I was destined to do.